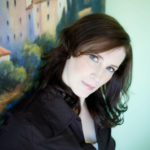 Jennifer is a graduate of the Canadian Triple Threat Theatre School, Randolph Academy for the Performing Arts.  She has studied under Marc Cassius from the Canadian vocal group, The Nylons as well as several other top Canadian and American musical theatre performers.  Jennifer has been teaching voice and musical theatre across Canada for the last 12 years.
Students will learn fundamentals of proper singing and stage technique performance.
Private singing lessons will prepare students for performances in different styles such as pop, jazz, Broadway, classic, rock, country, lyrical and contemporary. Audition techniques will be covered for the student who wishes to enter a post secondary program in theatre or voice.