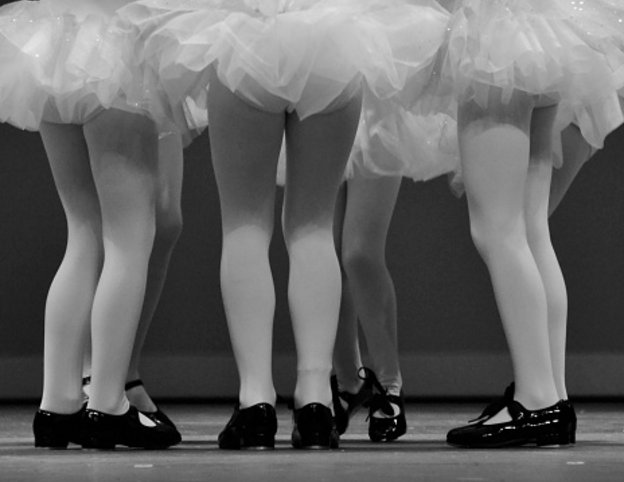 FULL YEAR CLASSES
Dance Connection's studio philosophy is to teach young dancers to have fun and dance to their full potential. Our instructors are experienced and have many years of teaching young children. Your dancers will love their class!
We welcome your inquiries at any time if you have questions.
Dancers will perform in the Winter Showcase at the Morinville Community Cultural Centre in December and our Year End Recital in May. As we encourage Community Spirit in our studio, they will also perform at a local Senior Care facility.
Our classes this year are smaller as our dancers are dancing in their own marked spaces on the floor. We are excited to be dancing on our own dance islands (or maybe it's a castle!)
Rhythm Kids Level 1 (3 years old)                                                                                                                      One 30-minute class per week
Children are taught music appreciation and basic age and physical developmentally appropriate dance skills. We focus on basic dance, class etiquette, following direction and cooperation.
*NOTE: Full-term students will start the year with ballet slippers; in January, they switch to Tap shoes.
2021-22 Season Schedule to be determined
Rhythm Kids Level 2 (4 years old)                                                                                                                      
One 45-minute class per week
Students will learn the basics of ballet and tap. Fun and learning are combined with age-appropriate music. Tap is essential for musicality and rhythm while ballet is essential to discipline.
*NOTE: We wear tap shoes to start the class & change into ballet shoes halfway through class (teaching independence!). Dancers to bring a dance bag with their ballet shoes to class. Please label shoes.
2021-22 Season; schedule to be determined
Rhythm Kids Level 3 (5 years old)                                                                                                                      
One 45-minute class per week   
Students continue learning the basics of  tap and we introduce the basics of jazz. We combine learning and age-appropriate physical skills with fun and appreciation of music.                                        *NOTE: Dancers start class in tap shoes & change into ballet shoes during class.  Please send ballet shoes in a dance bag. Please label your shoes.
2021-22 Season; Schedule to be determined